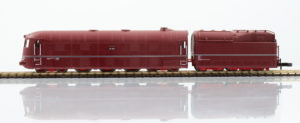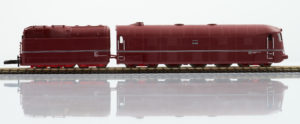 One of the more interesting Z items released in the past few years was the 2014 Marklin Insider "Fine Art" edition 88507. The release of the BR 05 Era II cab forward steam locomotive marked the first and hopefully not the last special "Fine Art" releases, it was produced in brass with numerous add-on parts and filigree spoke wheels. Motive power is provided by new coreless motor with bell shaped armature. Available to Insider Members, the release was presented in special packaging including wooden box and certificate. Possibly due to the high price of this locomotive some were not delivered and a few are still available from dealers including Reynauld's in IL.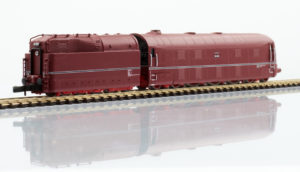 Built in 1937 the BR 05 003 was the only cab forward design produced of the class 05, it resumed post war service in 1950 after restoration work was performed by Krauss-Maffei, it was retired in 1958. Cab forward steam locomotives are a technical marvel which allow better visibility but require larger crews.
The Marklin model is 5 inches in length over buffers, due to brass casting it is heavy featuring a robust motor thus mechanically sound and smooth running. If the locomotive is displayed it can be fitted with full skirting provided with the model or skirting can be removed for running on track with maximum radius of 195mm, with full skirting the locomotive can only go straight. Spacing adjustable between locomotive and tender. As with past historical releases Marklin has included a cast metal builder's plate for Borsig.
BR 05 003 was scrapped in 1960, photographs and technical models provide the historical record of this interesting locomotive.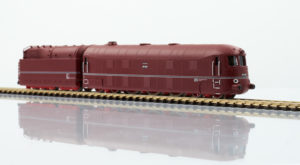 Siding: joining the Marklin Insider Club is less than a $100 a year, member benefits include the annual Club Car in the scale of choice, Marklin Insider Magazin, Insider Model reservation certificate, Insider Club News, annual catalog, laminated club card with member's name, and "Year of Marklin" DVD.