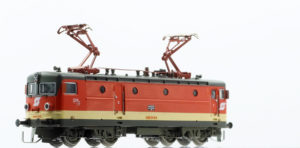 OBB's class 1043 entered service in Austria in 1971, it looks a lot like the SJ series of Rc locos because it is. Following very successful test runs 10 units were eventually ordered. Based on the Rc's thyristor technology this locomotive type has proven itself for many years as a reliable design, it is even included as a locomotive type in the United States.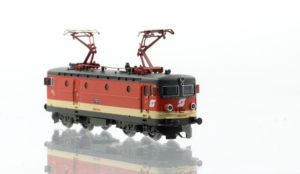 The proposal to build this loco by FR was made by Z-Friends International thus it was released on a limited basis for their members and those who placed pre-orders, its second release will be made this Fall.
Variations of the SJ Rc series locomotive have included changes to roof equipment, color scheme and general appearance, and it is represented by FR for SJ and OBB railways only at this time. Exceptional detailing: even the mirrors are silvered and reflective.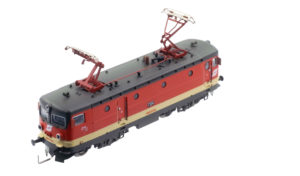 As part of the classification it is called a "Valousek" locomotive as it is named after the designer of the logo and color scheme Wolfgang Valousek.