Marklin Z electric locomotive pantographs are of two types: older scissor style and single arm. Variations include silver, black and blackened. Plus a third prototypical pantograph made just for the GG1's. Marklin's Swiss and German electric locomotives have been installed with these two styles of pantographs even though they vary with the respective prototypes. Marklin's pantographs are an excellent standard style universally supplied on all electric locos with more recent single arm examples in black or blackened finish.
An exciting new release by FR is an upgrade for Marklin Z Swiss class Re 4/4II and Ae 6/6 locomotives with a newly designed pantograph accurate to the prototype. Here is a part described by FR that is an exact copy of the original pantographs for these locos that is easy to install. I want to share this information as it has just been announced, how long they will be available is unknown. I have already ordered 10, when they arrive I will add another post describing the installation with photos, but it looks like a unique opportunity to upgrade these Swiss locomotive types.
Re 4/4II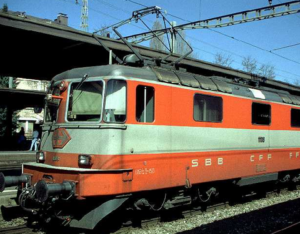 Ae6/6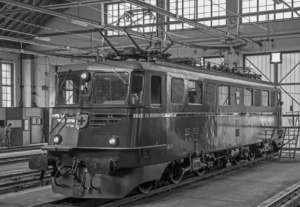 Check out other FR Swiss freight cars each equipped with standard mini-club couplers, this company has been the first to release a number of interesting freight cars including K3 boxcars. Marklin's foray into freight cars for Swiss modeling in Z is very good but limited to few examples, FR offers freight cars that have not been offered by Marklin in Z.