Harald Thom-Freudenreich just released a z gauge 2 axle loco with new tooling and design of a unique Scandinavian diesel-hydraulic snowplow: Tc307 for SJ Railways.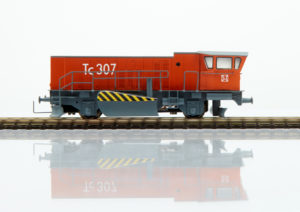 Built by NOHAB from 1969-1971 there were a total of 20 Serie Tc locomotives lettered for SJ bearing this paint scheme. In 1988 SJ's Tc locomotives were transferred to Banverket and thus repainted and lettered for Banverket: yellow car body with white roof. A specialty locomotive for clearing the ever present snowfall in Sweden during winter it doubles as a general purpose loco in months without snow whose duties include maintenance of way and regional freight service.
The model features superb detail and coreless motor, but due to its unique design lights were not possible.
Sharing the rails with the Tc307 is the FR SJ Rc2 1103 which is comparatively larger than the Tc307.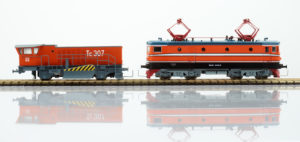 Released this month FR's 46.135.11 will be available in the future as kit form only for advanced modelers who have attained a high level of soldering and air brushing skills.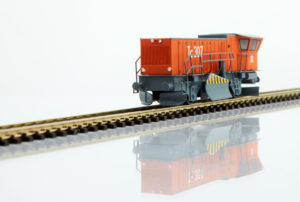 FR website: www.fr-model.homepage.t-online.de/