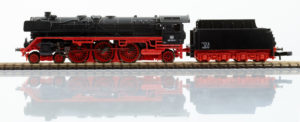 Marklin's Insider Model for 2012 was one of the first of the new generation of steam locomotives featuring completely new tooling with impressive detailing of side rods and LED's.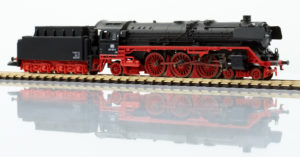 Based on the prototype, BR 001 161-9 is an Era IV locomotive following the German Reclassification of 1968 which added an '0' to the operating number.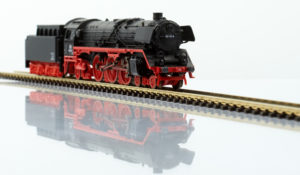 Built in the mid 1930's this locomotive class was the first to be "standardized" thus parts were universally available throughout Germany. More than 200 class 01's were manufactured from 1926-1938 with some continuing in service for the DR until 1982 and the DB until 1973.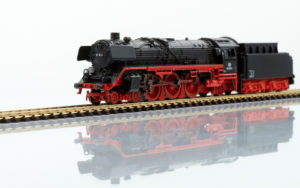 Marklin's 88010 represents the prototype from 1968, the appropriate coach set for this locomotive is Marklin 87401 comprising 5 cars in 'pop' colors with destination boards "Braunschweig – Aachen." Pairing 88010 and 87401 will create a prototypical trainset with associated destination boards for Braunschweig – Aachen from Era IV.