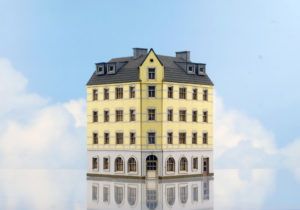 Faller's recent release of a townhouse designed to corner a block is striking and suggests a well appointed architectural style of the early 20th century: 282782.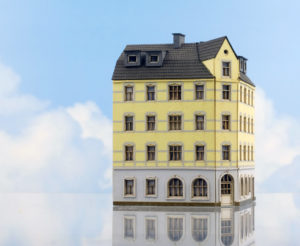 A simple straight forward kit to build this model will complete the earlier releases of 282780 and 282781 for a complete city block with many interesting and varying architectural elements and styles.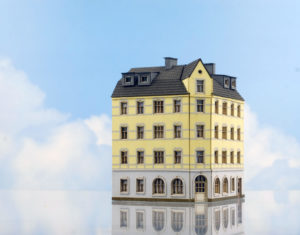 If I am correct these laser-cut paper kits seem to be limited in release as earlier releases suggest so claiming yours should come before they sell out. So far there has been not enough releases of urban residential architecture so completing the surrounding grounds of a large city station was only possible with scratch built constructions.
Our choices and options in Z have always been rather limited in comparison to other scales but all that is changing with the very interesting recent releases by Marklin, Faller, MBZ and of course Archistories.
More buildings and more choices I forecast for 'Z' in the New Year! Stay in touch with this hobby as it is evolving in new ways and avenues.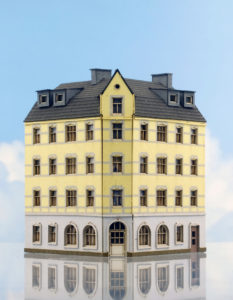 Marklin's set of die cast cars, vans and truck makes its appearance around the busy intersecting avenues framed by Faller's new corner building 282782. Marklin's three releases of die cast cars covers several eras this one being the earliest of the three, item #89020 includes 7 cars and trucks plus 2 kiosks/advertising columns complete with theater posters! Even though very small the casting of these vehicles is superb and paint flawless as we expect with Marklin. The shiny paint surface juxtaposes nicely with the matte finish of laser-cut buildings. Even some cars sets and train sets have included these die cast jems that include Era III.
If you decide to add this building to your layout I recommend Noch Laser-Cut Cement, the glue and the applicator is truly the best available for assembling these kits. Glue is readily available from ZScaleHobo.com.