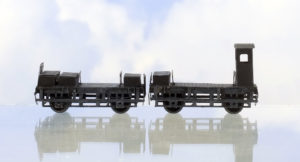 A locomotive that will surely garner attention on a Z layout is this small battery powered locomotive and trailer based on the prototype from 1929: Behnke release "1929 AKKUTRIEBWAGEN Muller.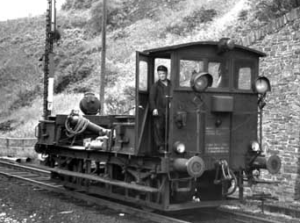 Built by G. Muller in 1929 the locomotive appears to have been used for MOW service and yard work. Standing room only in the cabin this was a no frills work a day probably every day workhorse.
I sprayed the completed model in a dark red brown, followed by an inky black to top structures and finished with dry brush in a very dark gray to accentuate the details of the trucks and platforms. Headlamps are rendered in bright white paint with very fine brush.
Note: Behnke kits do not provide couplers, wheel sets or buffers, this model is awaiting buffers from FR available later in 2018.