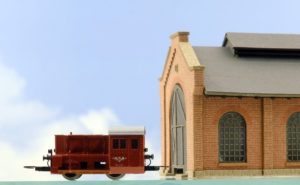 Three manufacturers from Germany are probably the best small manufacturers in Z gauge today, each complementing one another with prototypical accuracy, precision engineering and design plus high quality material build. Each has their niche filling in where Marklin has not including early Prussian building kits, Scandanavian locos and rolling stock plus small locomotive classes untouched by any other manufacturer of Z.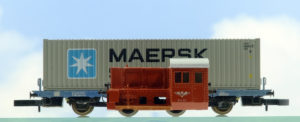 The smallest operating locomotive in Z is represented in the offerings of Z-Modellbau, here is a Kof II painted and lettered for the NSB Railway coupled to FR Freudenreich's container car for the SJ.

Far smaller in length than a single container car this locomotive features a brushless motor and brass gearing with metal shell.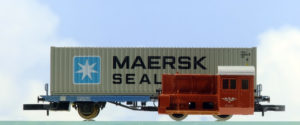 In another photo a Prussian car-shop is juxtaposed alongside the tiny Kof II locomotive classified Skd211 for the NSB.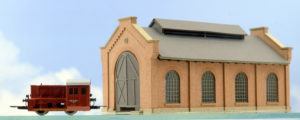 Siding: Kof style locomotives are essential for shunting and regional service with simplified operating procedures, a no nonsense locomotive with many useful duties. I plan to operate this one along a pier for shunting harbor freight.
quality-toys-trains on Ebay is the only USA dealer for FR and Z-Modellbau, Andreas is a trusted seller of rare Z!!!