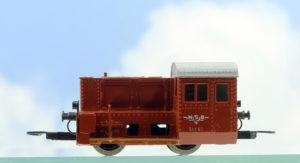 Well covered in other scales is the small shunting locomotive types, Marklin has yet to release a motorized/non-mortorized version of the the Kof, but with new advancements in brushless motors perhaps they will in the future.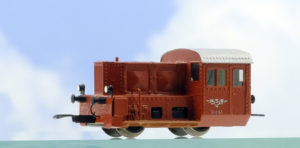 Z-Modellbau like other small precision 'Z' manufacturers offers locos and rolling stock Marklin does not.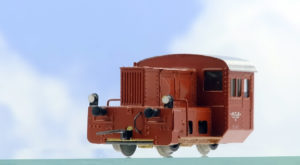 Engineering masterpieces of the smallest size Z-Modellbau has lead the field in releasing not just Kof locomotives but also railbuses and steam locos.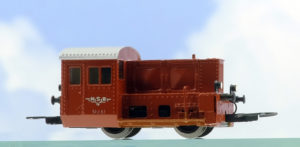 Years ago Railex and Schmidt were the first to release non motorized Kof's, but Z-Modellbau is the first and only to offer motorized versions.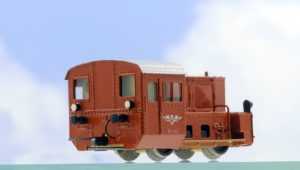 Impossibly small size without limitations on operating characteristics these are precision locomotives with brass gearing and 10V motors.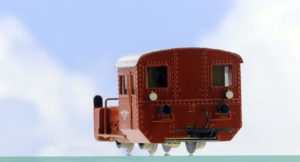 The manufacturer cautions taking these apart, but they also explain they are maintenance free so no oiling just cleaning the wheels and track is sufficient to keep things working well.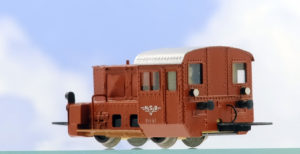 Aesthetically these have a 5 star "WOW" factor, they are beautiful to behold with separately applied nickel handrails and brake hoses plus crisp lettering and flawless paint. This loco has window glazing too!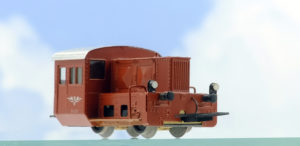 Description of the model: painted and lettered for NSB (Norwegian State Railway) class Skd211 (Kof II). Enclosed cab with non working headlamps. Maintenance free brushless 10V motor. Marklin compatible couplers of unique design. Z-Modellbau article #3113.