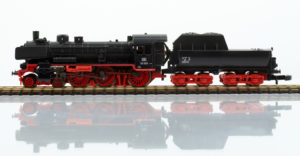 Marklin's 2013 announcement of the 88998 was the last in a long line of P8 locomotive versions this one being the Era III class 38 with tub style tender painted and lettered for the German Federal Railroad. With a 4-6-0 wheel arrangement and operating number 38 1910 this locomotive has smoke deflectors installed indicative of later Era P8's.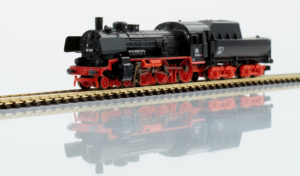 But this release was more than another version featuring new lettering and paint scheme it also featured improved side rods thus including partial new tooling of a proven design. Further improvements include LED headlamps.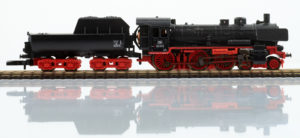 Coupled to the locomotive is a large high capacity tub style tender a feature of post-war locomotives in this class.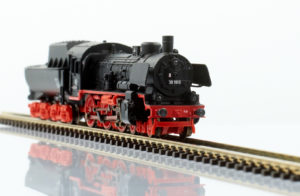 The 5 pole motor works perfectly to move this locomotive effortlessly down the tracks even at slow speeds, but it is perhaps the last version of this locomotive type that will feature a traditional brush motor as Marklin continues to incorporate the new technologies of brushless motors into the mini-club line-up!